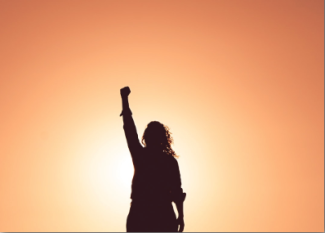 From Control to The Planning Principle
"Got my own mind
I want to make my own decisions
When it has to do with my life, my life
I wanna be the one in control"
It's time to take control. Bad things happen to good people every day. In the worst circumstances, medical providers, family, loved ones, will all make the best decisions they can – but are they the decisions you would want? 
October is National Estate Planning Awareness Month, though thanks to Connie Vetter, I prefer to think of it as "Take Control" Month. Estate planning sounds like something rich people need, when really, it's for any adult who makes their own medical and financial decisions. 
Life happens. Sometimes that means unpleasant things such as a car accident, or falling off a ladder. Even in those examples, we still need to be sure that things can continue to happen, such as being sure our bills are paid, or other commitments can be met. We also need to be sure that when it matters most, our decisions about medical care will be respected. Or if something happens that results in our death, we want to be sure that our belongings will get to the people we designate. For some of us, it's equally important to ensure that our belongings or money don't go to people we don't choose. That's why we need a Take Control Plan.
You should know that you have an estate plan, whether you have acted or not. In every state, there are laws that define the people who or make decisions for us or who will get our property if we are incapacitated or deceased. Usually, those people are biological next of kin, and the state will search high and low for relatives before they will allow an unmarried partner to make decisions for us, unless we have the paperwork to show that we have designated those people. 
For many LGBTQ+ people, that is a circumstance we absolutely do not want. If we are estranged from our biological families because they didn't accept us (or worse), then they are not the people we usually want making decisions for us or having control of our property and finances, or to receive an inheritance. More importantly, most of us have chosen family, and those are the people we do want involved in those things. 
Last month, the Charlotte LGBT Elders hosted Attorney Connie Vetter to talk about Taking Control and doing the planning necessary to remain in control. Those things included financial and medical Powers of Attorney, a will and possibly a trust, and medical directives. Those things are all vitally important to spell out your wishes in the event you're incapacitated.
Next month, on November 14, Attorney Soraya Martial-Wright and I will present The Planning Principle to the Charlotte LGBT Elders. We will continue the conversation with discussions about Medicare and Medicaid, planning for a long-term illness, how to avoid drama, and special tips for unmarried elders. (Click this link for more information and to register.)
On November 30 in a Virtual Zoom presentation, Attorney Crystal Richardson and I will present "When the Going Gets Tough -- Strategies, Ideas, and When to Consult a Pro for Life's Major Events," which is for younger adults, such as those who recently purchased a home (or are dreaming of it), or who have young kids and just want to protect themselves and their families. (Click this link for more information and to register.) 
If you recognize the lyrics at the start of this article, you're probably Gen X or Boomer. Who would've thought that song about declaring independence and control over our lives would have so much meaning decades later?   
Frank Summers, Certified Financial Planner™ and Accredited Domestic Partner Advisor™, and this is the #SpillTheTeaonLGBTFinances series. I work with clients across the US, and am physically located in Charlotte, NC. You can reach me at 704-717-8900, Ext 115 or by email at frank.summers@ceterainvestors.com